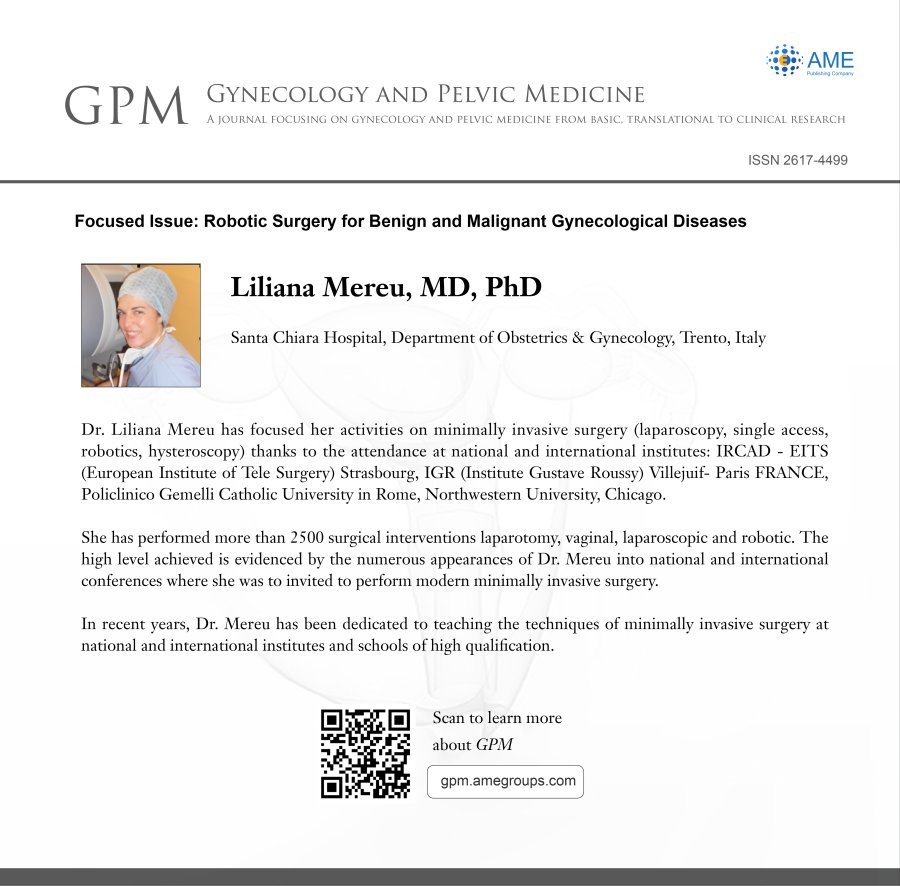 This focused issue is edited by Liliana Mereu, from Department of Obstetrics & Gynecology, Santa Chiara Hospital, Trento, Italy.
Dr. Liliana Mereu has focused her activities on minimally invasive surgery (laparoscopy, single access, robotics, hysteroscopy) thanks to the attendance at national and international institutes: IRCAD - EITS (European Institute of Tele Surgery) Strasbourg, IGR (Institute Gustave Roussy) Villejuif- Paris FRANCE, Policlinico Gemelli Catholic University in Rome, Northwestern University, Chicago.
She has performed more than 2500 surgical interventions laparotomy, vaginal, laparoscopic and robotic. The high level achieved is evidenced by the numerous appearances of Dr. Mereu into national and international conferences where she was to invited to perform modern minimally invasive surgery.
In recent years, Dr. Mereu has been dedicated to teaching the techniques of minimally invasive surgery at national and international institutes and schools of high qualification.