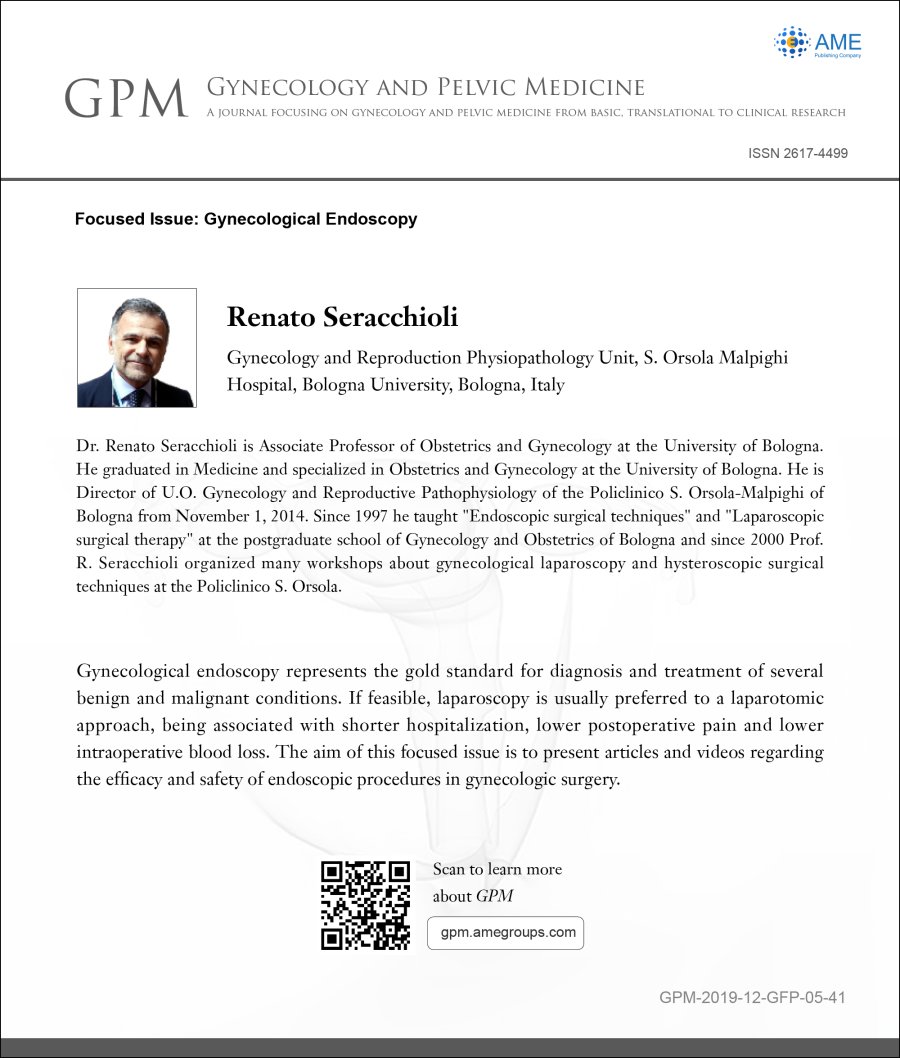 This focused issue on "Gynecological Endoscopy" is edited by Dr. Renato Seracchioli, from Gynecology and Reproduction Physiopathology Unit, S. Orsola Malpighi Hospital, Bologna University, Bologna, Italy.
Dr. Renato Seracchioli is Associate Professor of Obstetrics and Gynecology at the University of Bologna. He graduated in Medicine and specialized in Obstetrics and Gynecology at the University of Bologna. He is Director of U.O. Gynecology and Reproductive Pathophysiology of the Policlinico S. Orsola-Malpighi of Bologna from November 1, 2014. Since 1997 he taught "Endoscopic surgical techniques" and "Laparoscopic surgical therapy" at the postgraduate school of Gynecology and Obstetrics of Bologna and since 2000 Prof. R. Seracchioli organized many workshops about gynecological laparoscopy and hysteroscopic surgical techniques at the Policlinico S. Orsola.
Gynecological endoscopy represents the gold standard for diagnosis and treatment of several benign and malignant conditions. If feasible, laparoscopy is usually preferred to a laparotomic approach, being associated with shorter hospitalization, lower postoperative pain and lower intraoperative blood loss. The aim of this focused issue is to present articles and videos regarding the efficacy and safety of endoscopic procedures in gynecologic surgery.