Greetings from Dr. Xia Zhao, Dr. Xiaoyu Niu and Editorial Office of GPM!
In 2019, with joint effort and support from editorial board members, authors, guest editors and reviewers, GPM has made progress with publication of 31 articles, among which there're 6 Review and Original Articles. According to the Google Analytics, GPM also has an increasing number of visitors and pageviews (all together 5,313 worldwide with 18,241 pageviews). Several focused issues are also ongoing. For more details, please check at the following report.
Taking this opportunity, we here would like to express our sincere thanks to all our editorial board members, authors, reviewers, guest editors and readers for your support! In 2020, we hope to work more with you, and together to make the journal a robust and vigorous platform!
Sincerely,
Editorial Office
Gynecology and Pelvic Medicine
2019 Annual Report at: PDF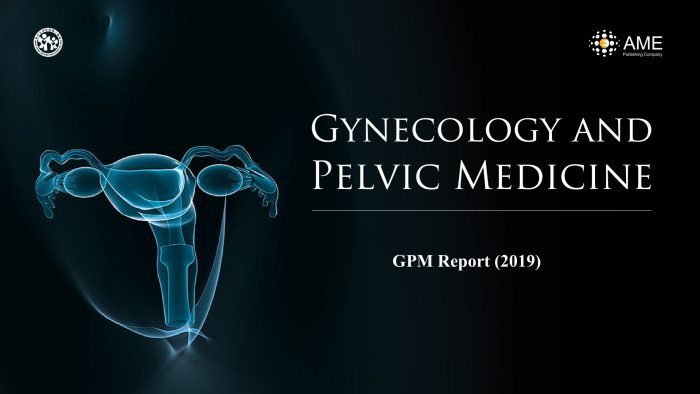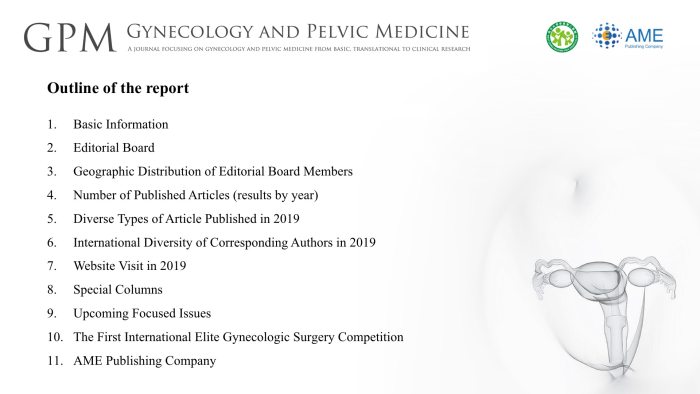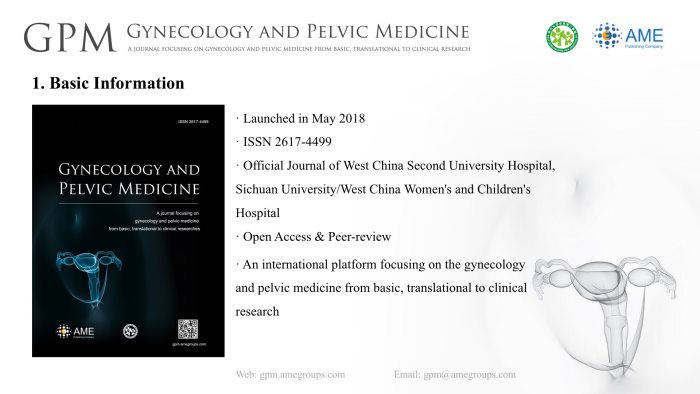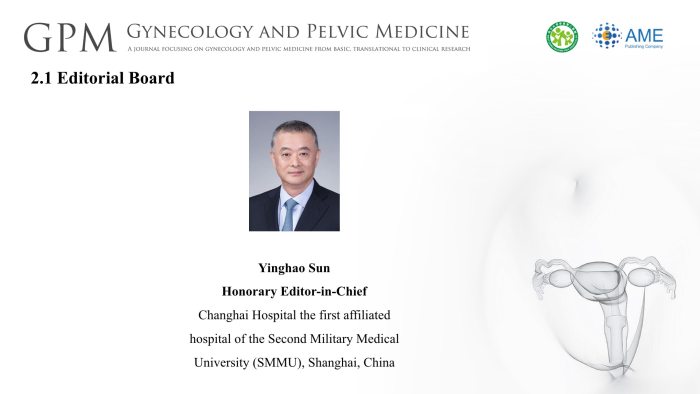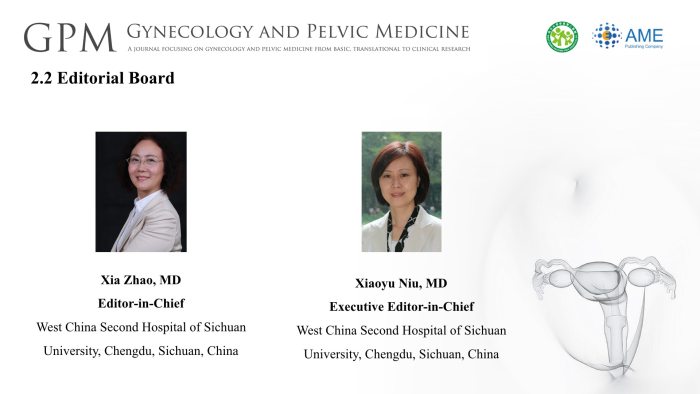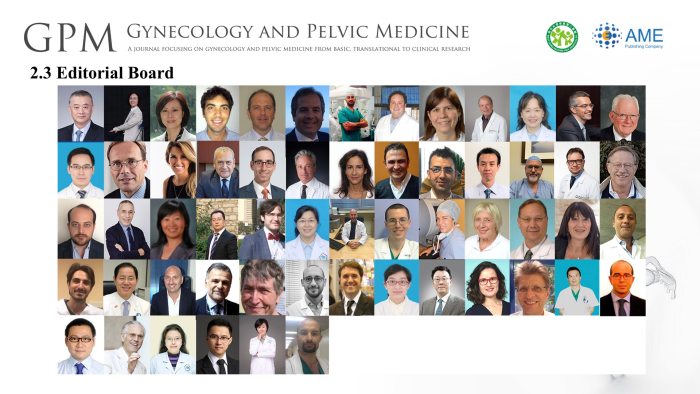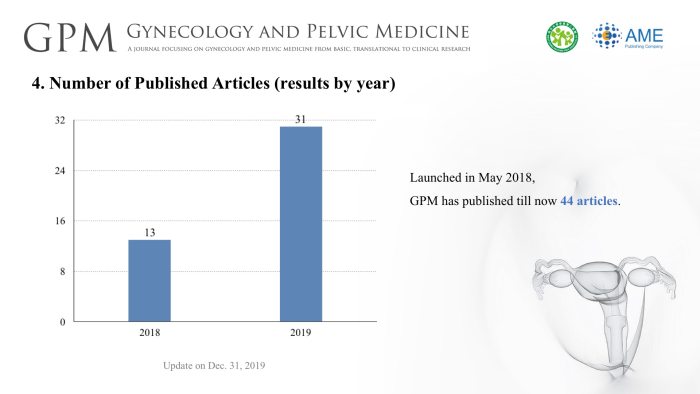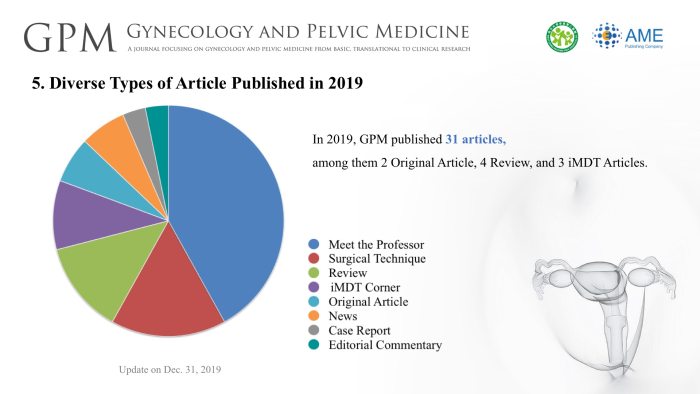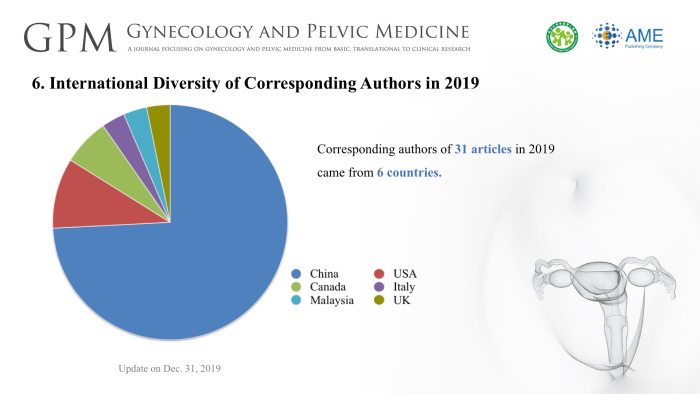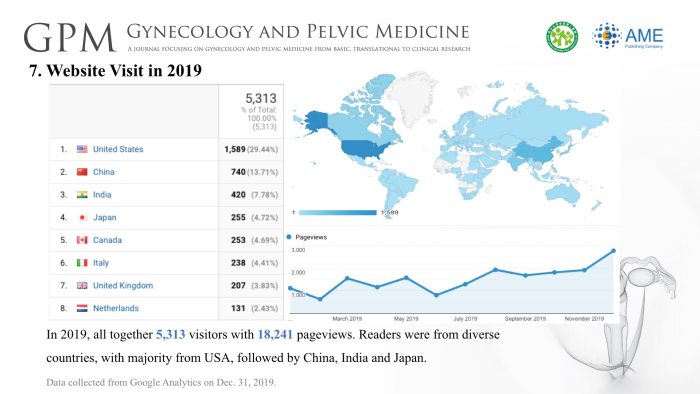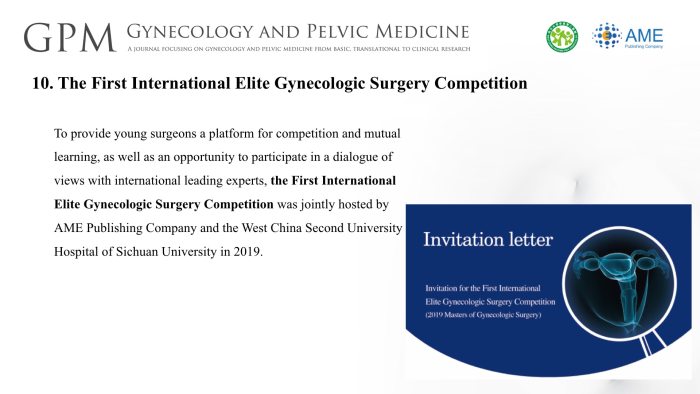 ---